This post contains affiliate links.
Whether you are hosting a large event or serving a handful of people dinner, it is important to know how many sandwiches you will need to purchase or make. Knowing how many sandwiches to have will save money and eliminate stress.
The average amount of sandwiches a person will eat is 1.5 sandwiches. Planning on 1.5 sandwiches per person is will allow for everyone at an event to be fed and allow for potential leftovers. If provided for an event, multiply the number of guests that need serving by 1.5.
Planning on 1.5 sandwiches per person is a good rule to follow, no matter the event the sandwiches are being served at.
How many Sandwiches per Person For Events?
| | |
| --- | --- |
| 15 sandwiches | 10 people |
| 38 sandwiches | 25 people |
| 75 sandwiches | 50 people |
| 150 sandwiches | 100 people |
| 300 sandwiches | 200 people |
Making Sandwiches
Making large amounts of sandwiches for events or large groups of people can be overwhelming. There are some tips you can follow to make the sandwiches make progress less stressful and make your event a good experience.
Making the sandwiches in advance is a great way to save time. If you do this, you will want to ensure that your sandwiches stay fresh until the day of the event. Use cling wrap or storage containers to cover your sandwiches. The airtightness of your container will prevent the bread from going stale. After you cover the sandwiches, place the containers in the fridge. The fridge will guarantee freshness.
When it comes to constructing the sandwiches, buy your ingredients in bulk so you are sure to have enough. Once you have your ingredients, begin the process of creating your sandwich. In order to avoid soggy bread, avoid putting the condiments right again the bread. Add something like lettuce to act as a barrier between the condiments and the soft bread.
Once you have added some sort of barrier, add the meat, and then put the condiments in the middle of the sandwich. This will allow your sandwiches to stay good and look fresh for longer.
Best Sandwiches for Events
Sandwiches are a great food for feeding a crowd. You can make a large amount of them and they are delicious. There are some sandwiches that are more conducive for feeding large amounts of people. Below, are a list of the best sandwiches to serve for events. These sandwiches are easy to construct and serve. They are also very tasty!
Ham and Swiss Sliders
Ham and Swiss sandwiches are great party sandwiches. They are easy to construct and they are always a hit. Baked ham paired with Swiss cheese is a perfect sandwich. These sliders are usually served on Hawaiian rolls. You can make a large amount of these at one time and they don't require much cooking ahead of time.
Tangy Barbecue Sandwiches
Barbecue sandwiches are one of the best sandwiches for serving large groups of people. You can prepare the pulled pork that goes on the sandwich in the slow cooker. Let the meat cook all day and pair it with your preferred bread. You can cook large amounts of pulled pork in the slow cooker. The slow cooker is great to cook with because you can cook large portions and it is easy to use.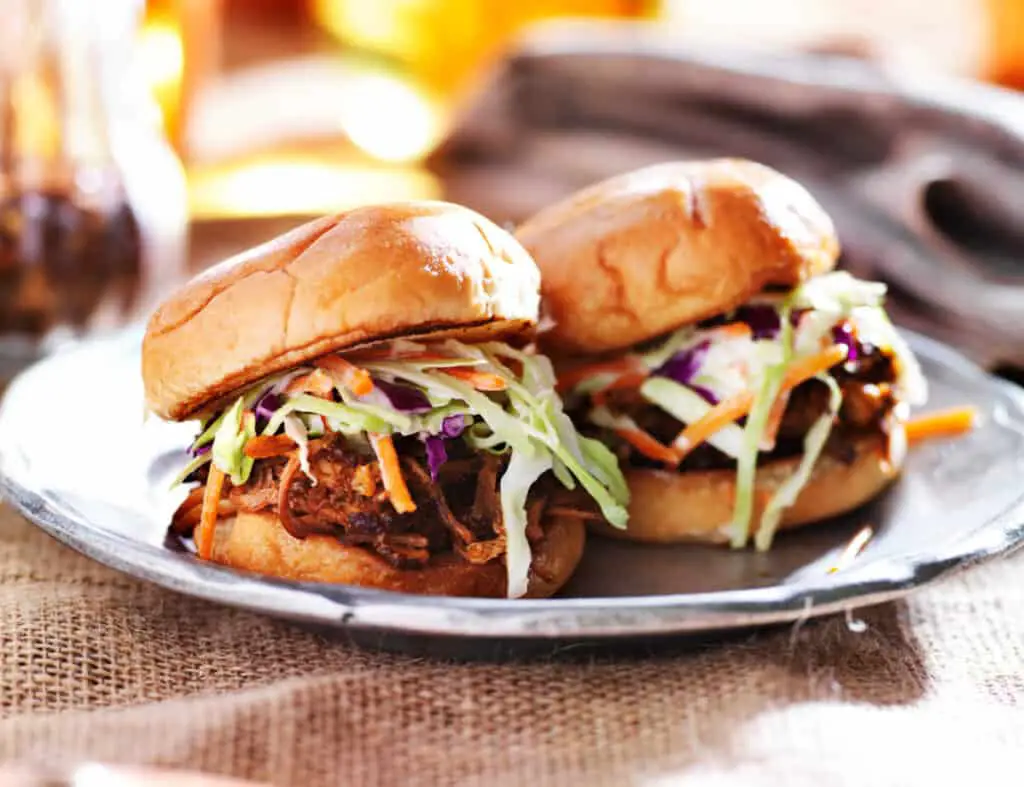 Cuban Sliders
Cuban sliders are filled with Swiss cheese, dill pickles, sliced ham, and Dijon. All of those delicious ingredients are put on a sweet Hawaiian roll and served. Cuban sandwiches are very filling and have a rich, hearty flavor. These sliders are always a big hit at any type of event whether the event is more professional or more casual, like a Superbowl party. These sandwiches are also easy to construct. You can buy all of the ingredients needed at the grocery store and then immediately begin assembly.
Sloppy Joes
Sloppy Joes are a classic and they are a classic for a reason. This sandwich has a great nostalgic flavor and is great for events. Leave the ground beef filling in a warmer and allow your guests to construct their own sloppy Joe sandwich. This way of serving is efficient and it will be less messy. You can pair it with any roll or bread. The most popular bread is a classic hamburger bun. This sandwich is definitely a sandwich more fitting for a casual event or party.
Displaying Sandwiches
When providing sandwiches for an event, it is important to display them in an appealing way. The display of your sandwiches can transform this relatively simple food into an elegant and impressive meal. However, this can be challenging, especially if you are providing sandwiches for a large group. There are a few ways in which you can present your sandwiches in an appetizing and sensible way.
An easy way to make your sandwich display look nice is to line your sandwiches trays with some sort of decor. There are different options of decor depending on the appearance you want to present. One decor option is food-grade dollies. These delicate paper decorations can make your presentation look very elegant. Another option is to line your tray with fresh, curly lettuce. The green, fresh lettuce makes sandwiches look very appetizing. This makes the sandwiches look extra appetizing. Adding patterns to your display can also be aesthetically pleasing. Alternate individual white-bread and dark-bread sandwiches for a checkerboard effect.
The trays in which you place your sandwiches have a huge effect on your sandwich display. Certain trays can make dishing up sandwiches much easier for guests. They can also make your display look more impressive and put together. The tiered trays are a great investment. The tiered trays are very practical. You can fit more sandwiches in a smaller space if you are stacking them vertically on a stacked tray. Tiered trays also allow you to organize your sandwiches. Different types of sandwiches can be dedicated to the different tiers. Again, this gives allows for the serving of your sandwiches to be more practical and efficient
Another important aspect of displaying sandwiches is the venue of the event. The amount of space your venue provides can make the serving of the food easier. Be sure to utilize outdoor and indoor space. Have directions so guests understand which way to enter the sandwich bar. It is recommended that you display your food on long, slightly narrow tables. This allows guests to move along the length of the table while dishing up. Using longer tables also makes your display look less crowded and more organized. When choosing an event consider the number of guests you have and the amount of food you will need to display.
Add-Ons for Sandwiches
Including additional toppings on your sandwiches can help enhance the flavors that are already there, as well as add flavors that weren't there before.
When choosing what add-ons to put on your sandwiches, there are a few points to remember to create the best experience possible. One of those is to not add too many add-ons that your sandwich is so overfilled that it becomes difficult to eat. Add just enough to add the flavors you want, but not too much that your sandwich is falling apart. Another tip is to reach for add-ons that will add enough flavor that you don't need to add a large amount. The next tip is to add texture to your sandwich. The mix of textures will make the experience much more pleasurable than having a consistent texture throughout the sandwich.
Now let's get on to some popular add-ons you can try on your next sandwich.
A sandwich that is a stranger to none is the classic BLT. With already three ingredients that often don't have a ton of flavor, there are opportunities to add a topping with a strong flavor to bring it all together. The add-on that is being suggested for your next BLT is Sriracha mayo. If you're not a fan of the spice, leave out the sriracha and just add the mayo.
The sandwich next up is a good option if you are a big fan of fruit. The beloved go-to PB&J can be upgraded by an ingredient that is most likely already in your kitchen. That ingredient is apples! By slicing thin slices and adding them on top of either your peanut butter or jelly, you can bring a crunchy texture to your everyday PB&J.
The final sandwich is egg salad. This one is hit or miss to begin with. Either you love it or you hate it. If you are a lover of egg salad, this next add-on is for you. To add a more tangy kick to your egg salad, try chopping up tiny chunks of pickles and adding those into your mix. Not only will this add flavor, but it will also add a satisfying crunch.
Popular Sides for Sandwiches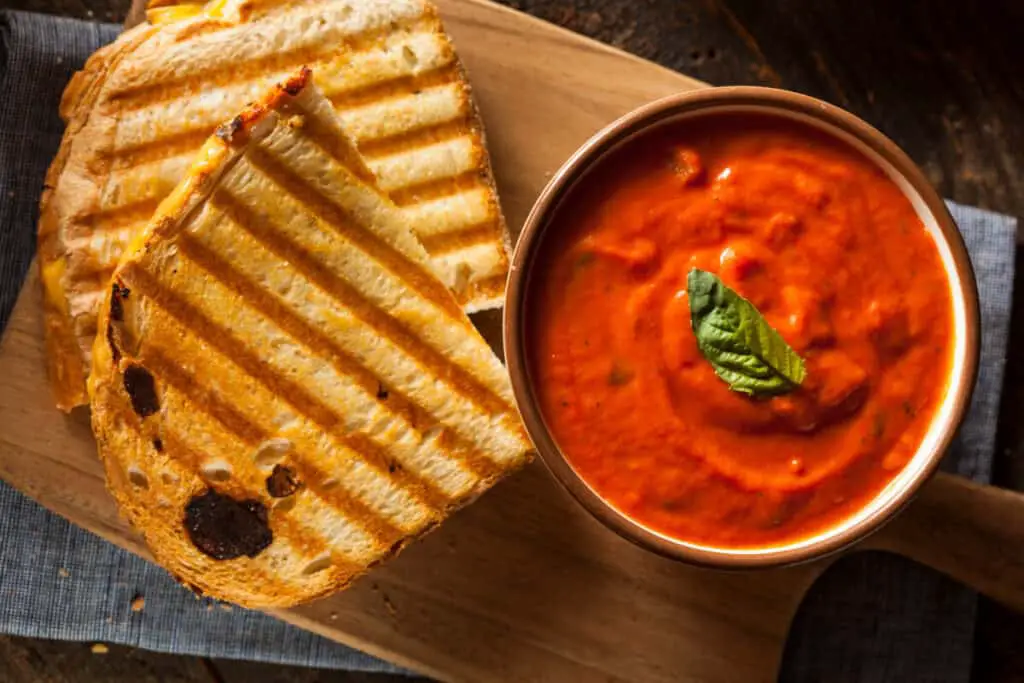 Oftentimes a sandwich by itself can get repetitive and mundane, so we search for something to complement it but find ourselves unsatisfied with the routine options of chips or french fries. While those additions are classics and just as delicious if you are wanting to add some variety to your sandwich main course, here are a couple of options.
While this first one may be argued to be just as basic as chips or french fries, you can never go wrong with a soup and sandwich combo. Whether or not you like to dip your sandwich in your soup, or prefer to enjoy them separately, there are a number of options to choose from such as tomato, chicken noodle, lentil, and broccoli cheese. While the pairing of grilled cheese and tomato soup may be the immediate combination that comes to mind, try a new soup with your next sandwich and experiment with what mix you like best.
The next side is similar to the first: salad. Salad is often pushed to the side because it is thought of as flavorless and boring, but your side salad doesn't have to be the basic lettuce and veggies. There are countless variations of salad that you can have as a side with your sandwiches such as fruit salad, pasta salad, or potato salad.
The final side that you can add to your plate of sandwiches is a little more nutritious than the other two, that being fruits and veggies. These are also good options to add to your kid's school lunches in addition to their sandwich. Some of these include applesauce, yogurt, and carrot sticks with dip.
How to Properly Assemble a Sandwich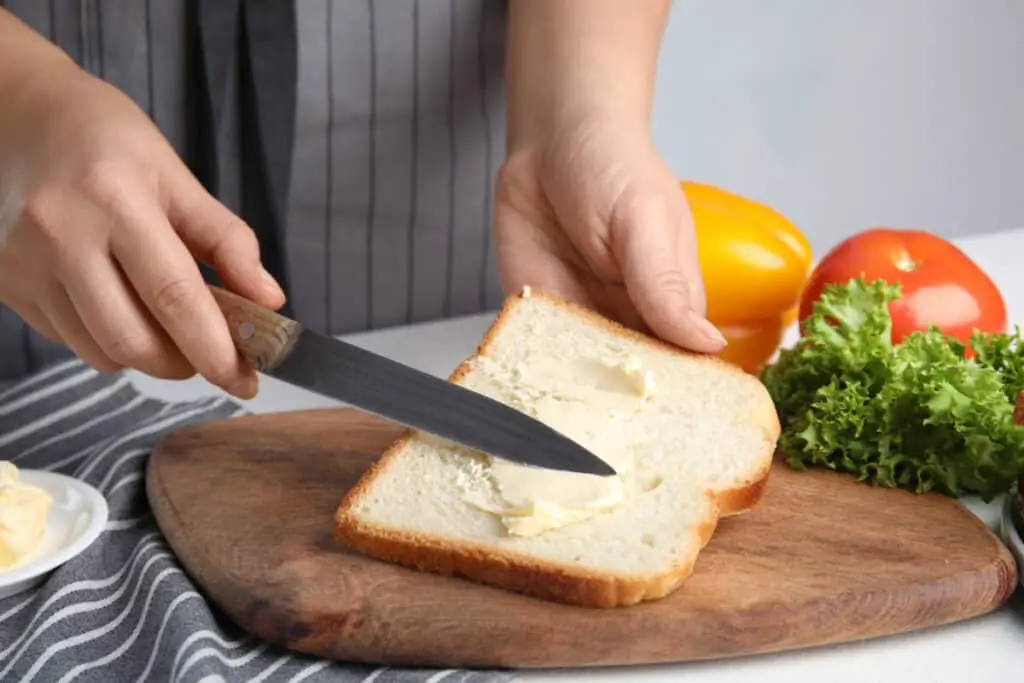 Believe it or not, there is a way to properly assemble your sandwich. By assembling your sandwich in the correct order, your sandwich will not only benefit the flavor but better hold the sandwich together as well.
The first step is to choose the right type of bread. The choice of bread is important because it is essentially the foundation of your sandwich, so you want it to be able to securely hold the ingredients you'll be putting on top of it.
The second step is to add your condiments. This can include mayo, mustard, sriracha, and any other condiments you choose. You will want to make sure to add them to both slices of bread to act as a sealant so your other ingredients don't leak through, causing your sandwich to become soggy.
The next step is to add your bulk. This means any heavy, thick ingredients. This typically will include your meat, cheese, tomatoes, any ingredient that will add significant weight and mass to your sandwich. After doing that, you can add any vegetables you would like such as onions, lettuce, pickles, etc.
The final step is cutting the sandwich. You first have to decide if you want to cut your sandwich in the first place. Some people prefer to have a whole sandwich, but I would advise if you have a hefty amount of fillings on your sandwich, to cut it at least in half in order to be able to handle and eat it easier. If you do like to cut your sandwiches, you can cut them in half either vertical, horizontal, or diagonal.